About us
TOSA KUMIKO
Tradition Tosa, Japonaise
Company profile
Company name : Tosakumiko Co., Ltd
CEO : Daisuke Iwamoto
Phone : +81-88-850-3080
Fax : +81-88-850-3082
Address : 80-1 Nishibun Haruno Kochi-shi, Kochi-Ken 781-0304 Founded : May 20th, 2016
Business details : Production and sales of Kumiko products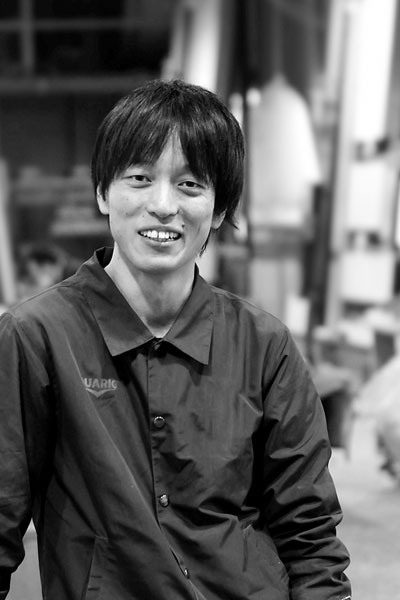 Iwamoto Daisuke
Kumiko artist
Daisuke Iwamoto was born in Kochi.
After graduating from high school, he obtained
the national certification of carpentry.
After receiving his certification, he studied
traditional carpentry methods and Kumiko
techniques before returning to Kochi in 2011.
He founded Tosakumiko co., Ltd. in 2016. The company strives to make not only the finest traditional Kumiko works but also to produce and display items that are in harmony with new trends and values of the present day. In addition, the company offers Kumiko lessons and workshops to promote and preserve the tradition of Kumiko.

LEXUS NEW
TAKUMI
PROJECT
Connecting the future.
Paving the way for portable Kumiko.
Kamihitoe is created by combining the Kumiko technique of traditional Ranma and Shoji with resin. The design and the motif resembles the Lexus spindle grille. This pattern of Kamihitoe is named "Eternal". It expresses the never ending bond between people. Kamihitoe maintains the tradition of Kumiko while being adventurous and innovative.
(Lexus Takumi Project 2017)